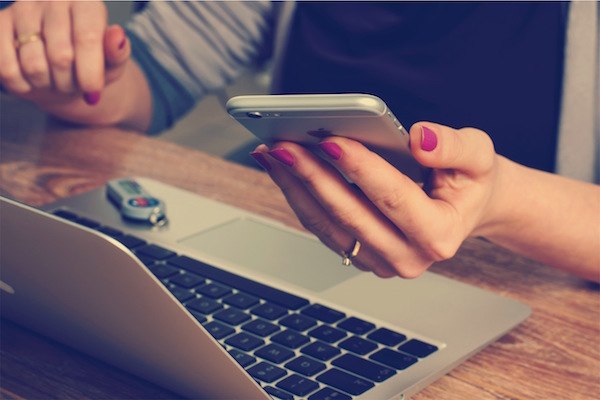 "Fast Fill" documents with the built-in Contacts and Product and Services apps.
EzInvoice has been online since 2002...
It's fast, easy to use, affordable, and reliable.
High quality documents that highlight your business.
Create & Deliver Invoices, Estimates, Proposals, Quotes, Receipts, and Billing Statements.
Manage your business with a complete suite of office apps:
Contacts app
Expenses app
Products & Services app
Sales Reports
Billing Reports
Payment Reports
Expense Reports
Email Late Payment Reminders
Email or print your documents with the app.
Include PayPal buttons to get paid fast.
Supports over 130 currencies.
Use it on all your devices
Runs on Widows, MacOS, Linux, iOS, Android.
Choose From 4 Document Styles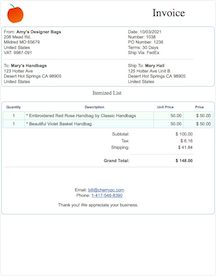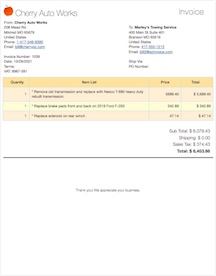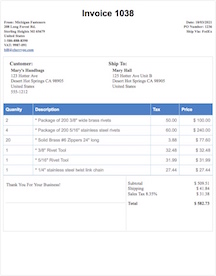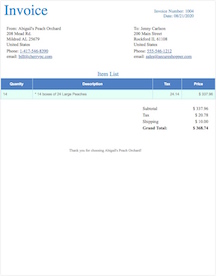 Add Your Own Background Image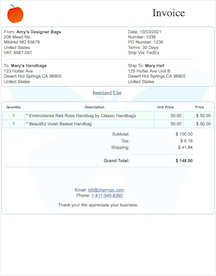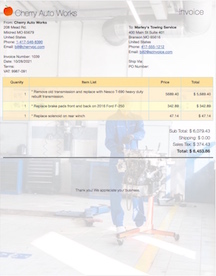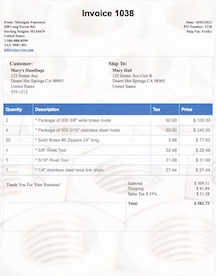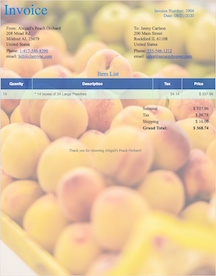 Get Started!
We have options that will get any business up and running fast.
EzInvoice Lite
Only $9.95
Perfect For Startups On A Budget
Use on a Phone, Tablet, or Desktop PC
Runs Entirely In Your Web Browser
Easy to Upgrade to EzInvoice Pro
Email and Phone Tech Support
Super Easy to Use!
EzInvoice Pro
Only $49.95 / per year
Use Online with All Your Devices
Add Documents Background Images
Add Your Logo to Your Documents
Add App Background Image
No limit on Documents Storage
Email and Phone Tech Support
Enterprise
As low as $199 / mo
Dedicated DigitalOcean Cloud Server
Weekly Offsite Server Backups
Live Sync Inhouse and Cloud Servers
Dedicated Email Server Integration
Complete Source Code Access
Advanced Tech Support
EzInvoice Pro
Get Instant Access for only $49.95 per year!
EzInvoice Lite
Get Instant Access for only $9.95 per year!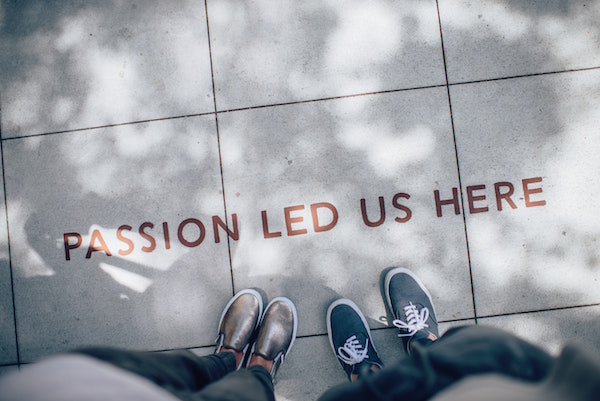 We introduced EzInvoice in 2002. No one has been making web apps longer than us. In fact, EzInvoice may be the world's 1st web app! (Wayback Machine)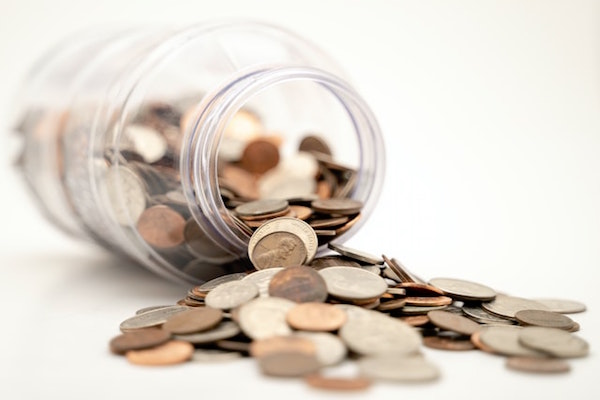 EzInvoice is affordable for the smallest of startups and ready for businesses that produce thousands of documents per month. (Only $49.95 per year)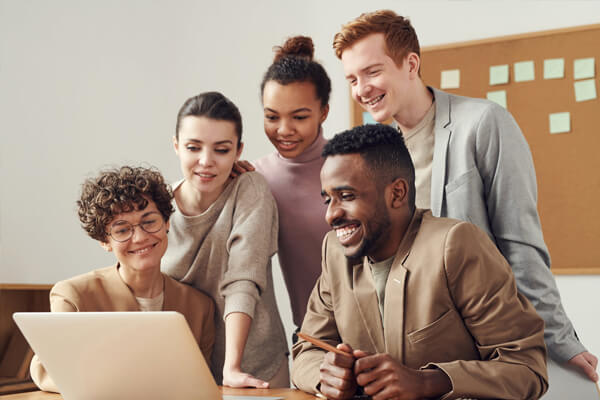 Our focus has always been on making our apps easy to use. EzInvoice has all the features and flexibility to handle most any type of business. (Try the Demo App!)

Let's Talk Features...
EzInvoice Pro is built upon 20 years of listening to users.
We have a "Userguide" with step by step instructions and screen shots that make it fast and easy to get you started and train your employees.
You can create Invoices, Receipts, Estimates, Quotes, Proposals, Billing Statements and Purchase Orders.
Choose from 8 styles for your Invoices and other Documents.
Add your logo and a background image to your documents.
Includes a fully featured Customer and Contacts Management System.
Includes a Products and Services Management System.
You can "Fast Fill" invoices with customer info and products and services you bill for often.
Include images for your products and services in your Item List on Invoices and other documents.
You can turn an estimate or proposal, ect, into an invoice or other document with just one click.
Create reports that show yearly and monthly totals and list paid and unpaid invoices.
Track your expenses. Create categories for your expenses and track where your money is going.
Powerful Search Engine. Find anything fast, documents, customers, etc. Find it almost instantly by entering almost anything you can remember about a document or contact/customer you're looking for.
Personalize the EzInvoice app by choosing from 6 different app styles and 16 background images.
EzInvoice is built for privacy. We don't track how you use the app or analyze and user data at all.
EzInvoice is secure. All your data is encrypted with SSL when it's transfered over the internet and we keep up with all the latest security updates.
We do weekly backups of all your data that are stored offsite and we keep each backup for four weeks.
Updates and Upgrades Are Always Free
And so is access to our "Beta" app.
We're always working on improving and refining EzInvoice. Almost all of our improvements are based on user suggestions and we encourage you to contact us whenever you have a suggestion.
Users get to test those improvements with us by using the Beta App.
Let's Talk Tech...
EzInvoice Pro is designed with the user first in mind
EzInvoice Pro runs on Digital Ocean's web servers in New York City, NY. where a dedicated staff of engineers monitor network traffic and server health 24/7/365. All of our servers are constantly monitored and updated with the latest security patches to keep your data secure and accessible.
More than Customer Service..
This is something we do better than anyone.
When you call you're talking to the folks who make the software and actually write the code. We'll go click by click with you to help you out and stay with you until you're good to go alone. And, honestly, we love hearing from you. We don't really get to talk to users much because the software works and is easy to use, but it's always nice to hear from you and get to know you a bit, and help you out. And we learn a lot doing that.
We won't ever lock you out of your account. If your account expires just give us a call and we'll make sure you can get in. I mean, when you think about it, making sure you can get paid is going to help us get paid too so we're going to make sure you can get paid.
EzInvoice Pro is affordable because we're good at what we do and we don't spend your money on big advertising campaigns. We do appreciate it when you recommend us though and "word of mouth" is how most of our users find us.
You can get in touch with us using the links below.
© EzInvoice 2002-2022. All rights reserved.